"Ice Bear will drive."
This article contains information on a subject that is not considered canon in the world of We Bare Bears.
The Unnamed Party Attendants are children who attended a little girl's birthday party at the Partyground. They made their first appearance in the Pilot.
Appearance
Pilot
The Bears, walking in their signature Bear Stack, had stumbled upon the ongoing party being thrown by the party attendants after Ice Bear accidentally swallowed a spider and tumbled backwards into a fence. After a conversation between Grizzly and Panda, the latter of which didn't think they should go, they went down to the Partyground. They proceeded to party with the other party attendants while obliviously causing a mess in their wake. They're seen causing destruction to the party and causing inconvenience to the children at the party.
The Bears' fiasco soon to came to a close when they eventually deflate the bouncy house. They smell an ice cream cake and go up to ask for it, but the party attendants and the birthday girl tell them "no" and threaten to call the police if they didn't tell them who they were. The kids start to push Panda around as they refuse to leave, causing Grizzly to claw one of the children, making them cry. The children retaliate and start to throw plastic forks at them until they end up bumping into a tree, in which a spider hangs down from a web.
Grizzly tries to get rid of the spider by kicking the tree, but it only causes a colony of spiders to jump down from the tree. They start to run for the cake, threatening to destroy it. The Bears run after them to save the cake. They ended up taking the cake by sliding by it on the Slip-N-Slide, only to come to an abrupt stop on the grass, flinging it into the air, causing it to fall onto the ground. Ice Bear devises an idea, allowing the children to eat the cake using their party hats as cones. The children are then cheerful and one thanks Panda, cheering him up in the process.
Gallery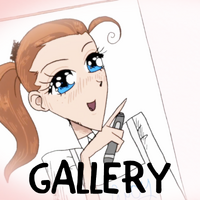 Community content is available under
CC-BY-SA
unless otherwise noted.